《Spring Limited Edition》
Brownie Zoo Normal Box (9 In)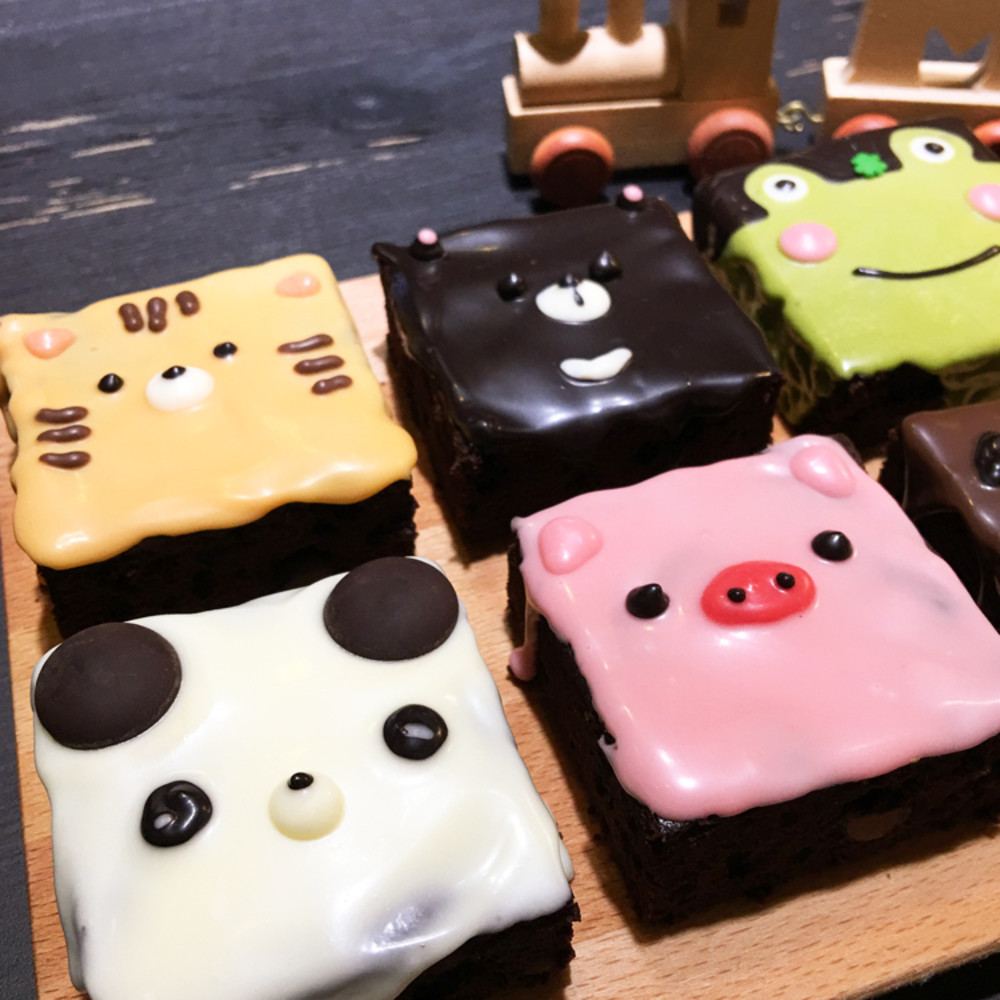 6 animals included:
Black bear:Dark chocolate brownie
Green frog:Matcha chocolate brownie
Brown dog:Milk chocolate brownie
Pink pig: Strawberry chocolate brownie
Black and white panda:White chocolate brownie
Orange cat:Mango chocolate
[Tips for tasting the brownies]
❮Heat by oven❯

1.Take out the brownies from the packages
2.Put the brownies on the parchment paper in the oven
3.Preheat the oven to 150 degrees
4.Bake the brownies 3-5 minutes
❮Heat by microwave oven❯
1.Take out the brownies from the packages
2.Put the brownies on the plate
3.Heat the brownies about 20 seconds
[Ways to keep it]
Brownies from mr. BROWNIE are hand-made products, please finish them as soon as possible.
May be kept from 3-5 days under room temperature, and 5-8 days in the refrigerator.
Please direct message us if there are any questions
[Shipment discount]
Free shipping if purchase over $1200
[Way to deliver]
❒Hypothermia delivery
Deliver only freshly made brownies by hypothermia delivery.
In this way, we can make sure the quality when you receive it.
Please order the products in advance and inform us the date you wish to receive.
❒ 7-11 delivery (November-February only)
mr. BROWNIE specially has the 7-11 delivery during November to Febuary.
We can't ensure the quality this way of delivery 
because it delivers by room temperature within 48hrs
We recommended you the hypothermia delivery will be a better choice.
*Caution: May receive the products within 48hrs when the products were sent, the date and time will be unsure, please order in advance.
FRESH。FUNNY。FLAVORFUL